Preparing Activated Sweets and Desserts - Formulas and Training Videos



Raw Activated Vegan Cake Formula
For a reminder of how to modify your sweets/desserts for healthier/activated choices, review Part 1: Sweet Addiction.
Raw cakes are made up of:
Raw Base (Soaked nuts, dried fruits, aromatic flavor)
Raw Cream (Soaked nuts, dried fruit or natural sweeteners, aromatic flavor, water)
Watch the video below on how to make a raw, activated vegan cake:


---


Baked Activated Vegan Cake Formula (a complete meal!)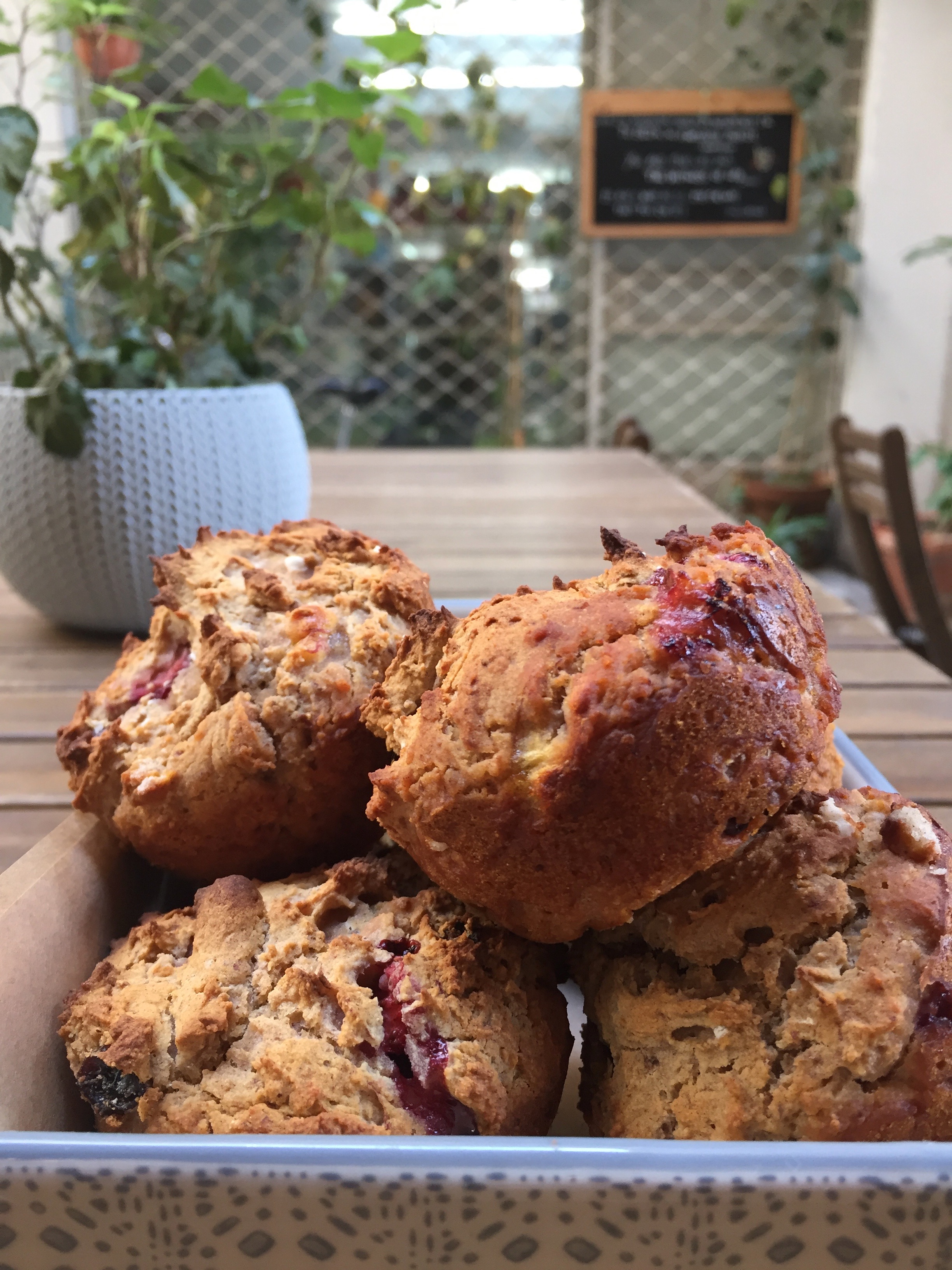 Activated vegan baked cake formula
Avoid making large quantities of this cake - it is only 'activated' when eaten fresh, on the day it is made. The mixture of wet and dry ingredients should either be combined and stored in the fridge, or combined before baking (and kept separately in the fridge).
Dry ingredients:
1 cup whole grain flour (we usually use brown rice and oat flour)
¼ tsp. organic bicarbonate of soda
Dried fruit to taste
Wet ingredients:
½ cup soaked pulses
1 cup sweet fruit pulp* or dried fruit jam*
1 tbsp. flaxseed or 1 tbsp. chia seeds & 1 banana
1 tsp. lemon juice or apple vinegar
¼ cup unrefined oil
Aromatic flavor
Method
Place the wet ingredients together in the blender and blend until smooth
Mix the dry ingredients in a large mixing bowl
Add the wet ingredients with the dry ingredients and stir until combined
Place the cake mixture in a muffin tray (brush with oil or use baking parchment) and bake at 170C for 25-30min
When the cake is ready, you can serve it with some nuts and dried fruit jam
*Sweet fruit pulp is made by blending any fresh sweet fruit in a blender until smooth. For a sweeter pulp, remove the skin of the fruit.
*Dried fruit jam is made by blending any dried fruit with very little water (demonstration video below.)
Sweet Fruit suggestions for pulp
Banana
Peeled apple
Peeled pear
Grapes
Mango
Figs
.........
Pulses - suggestions for activated cakes
Sprouted or soaked chickpeas
Soaked split fava beans
Soaked peanuts
Soaked and boiled black beans (avoid using these as the beans will need to be recooked)
Soaked and boiled white beans (avoid using these as the beans will need to be recooked)
…...
Αromatic flavors to use with our cake:
Vanilla
Cocoa*
Rose Water
Cinnamon
Cardamom
Ginger
Coconut
Lemon/Orange Peel
Masala mix (see spice formulas)
Strawberries/raspberries
……
*About chocolate and cocoa: raw cocoa beans are one of the most nutritious fruits on the planet. However, like honey, cocao is overused, misused and over-processed. Additionally, cocoa, and coffee, are difficult to sustain because of their high demand. Free yourselves of this need! Otherwise, use it in moderation and always try to find it in its raw, whole, sugar-free form. If you are lucky enough to live in a country where cocoa is produced, it will be easier to enjoy it more often.
Here is an instructional video on how to make an activated vegan baked cake as a complete meal:


---


Raw Energy Balls/ Bars Formula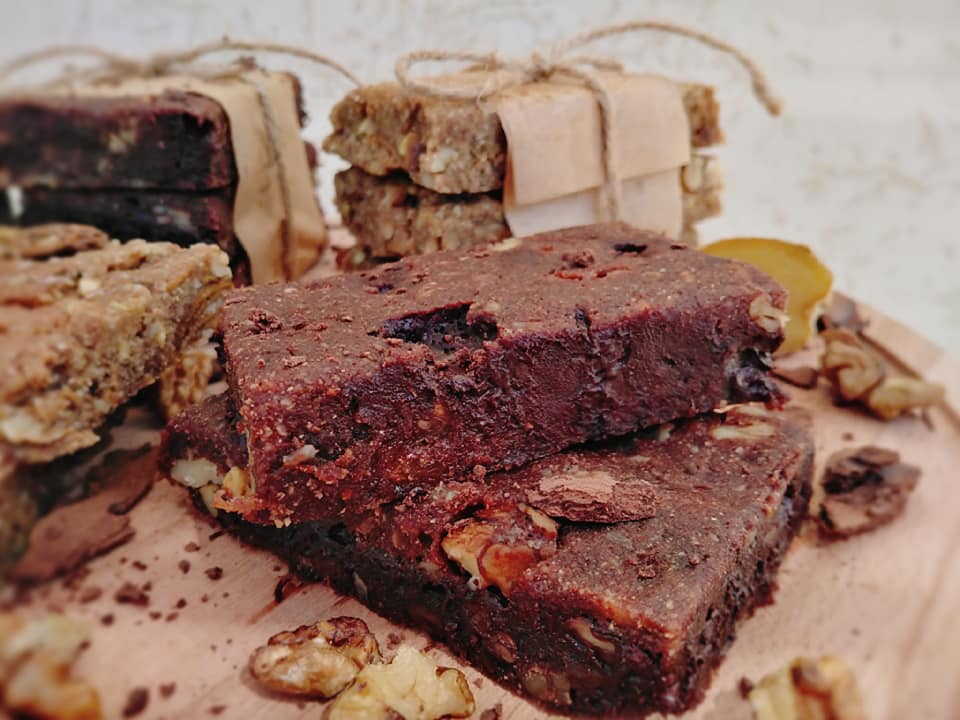 This kind of sweet can be consumed as our one-raw-meal-per-day, or as a snack if our day is active.
It is very important to maintain good combinations, and not mix too many ingredients together. Due to the use of raw nuts, there is no need to add any additional fat or oil.
Formulas for raw energy balls/bars
Formula 1
1 dose Raw nut butter*
1/2 dose Dried fruit or sweet fresh fruit
1 dose soaked/ sprouted grain
Natural Flavor
Formula 2
1 dose Raw nut butter*
1/2 dose dried fruit
1 dose soaked nut
Natural Flavor
*You can make your own raw nut butter using a high-speed blender!
Watch the video below on how to make energy balls/bars:


---


Activated Dried Fruit Jam
Dried Fruit jam is made by blending any dry sweet fruit (raisins, figs, plums, apricots...) with a bit of water until smooth.
See the video below for instructions on how to make dried fruit Jam:
Complete and Continue